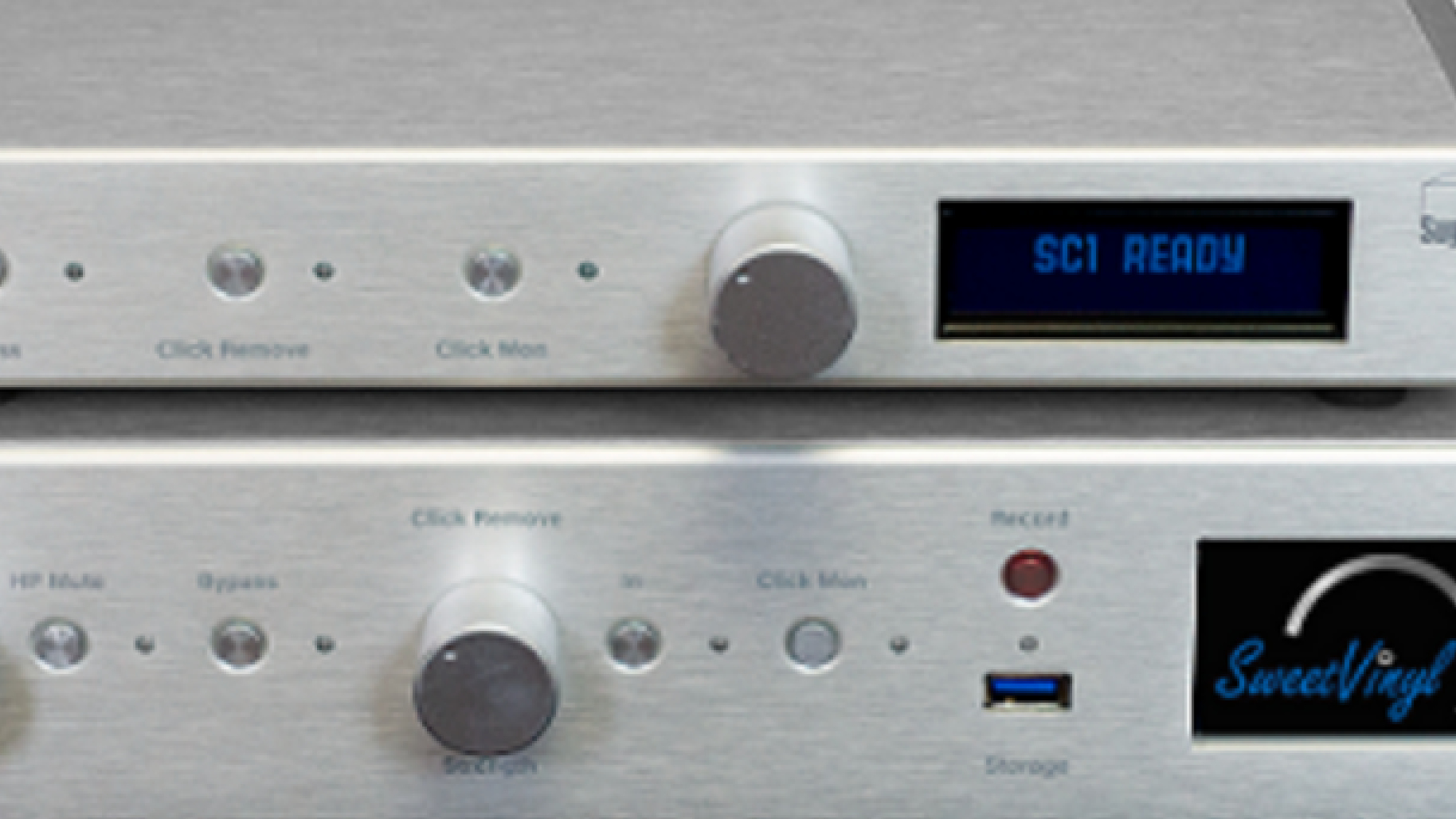 Lovers of vinyl, especially those with older collections, often have to put up with various clicks, pops, and surface noise. We tell ourselves that we "shit them out" but the truth is that such unwanted noise detracts from the experience of connecting with the music.
The SUGARCUBE™ is a line of all-in-one vinyl noise removal and recording/playback components from SWEET VINYL. The SugarCube SC-1 and SC-2 are the first audiophile-grade products to enable non-destructive click & pop removal on any vinyl LP record in real-time. The SC-2 also records digitally—providing automatic LP metadata identification and tagging, track splitting and recording to connected USB storage. The SC-1 and SC-2 greatly enhancing the pleasure of listening to vinyl.
Michael Fremer, "Mr. Vinyl" himself,  makes the case that not only do the SugarCube units work, but are in his words, "indispensable."  Read his review  here.