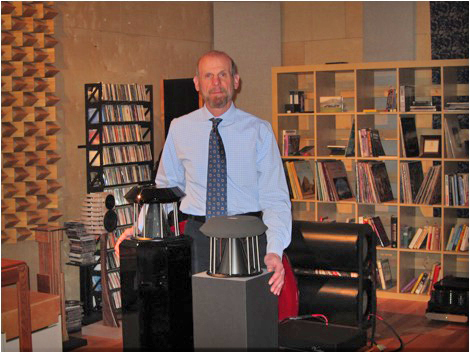 Welcome to Distinctive Stereo LLC.
My name is Laurence Borden, and I am the proprietor of Distinctive Stereo LLC. I began Distinctive Stereo in 2014, drawing on the knowledge and experience I gained from more than a decade reviewing and editing audio magazines. My goal for Distinctive Stereo is to provide enthusiasts with audio gear that can connect them (and their families) with the music that touches their heart, mind and soul.
I am a dealer for many fine products, and am also the North American importer of the German Physiks range of omnidirectional loudspeakers. All the product lines I carry have been carefully chosen to provide the best value for the customer, at a variety of price points.
Please contact me if you have any questions, or if you woiuld like to arrange an audition in our dedicated listening room. We are located in a quiet suburb of northern New Jersey, less than 45 minutes from NYC, central NJ, Westchester and Rockland counties, and western Connecticut.
To learn more about Distinctive Audio, please click here.
To learn more about our fine products, please click any of the links below or just give me a call.
Sincerely,
Larry